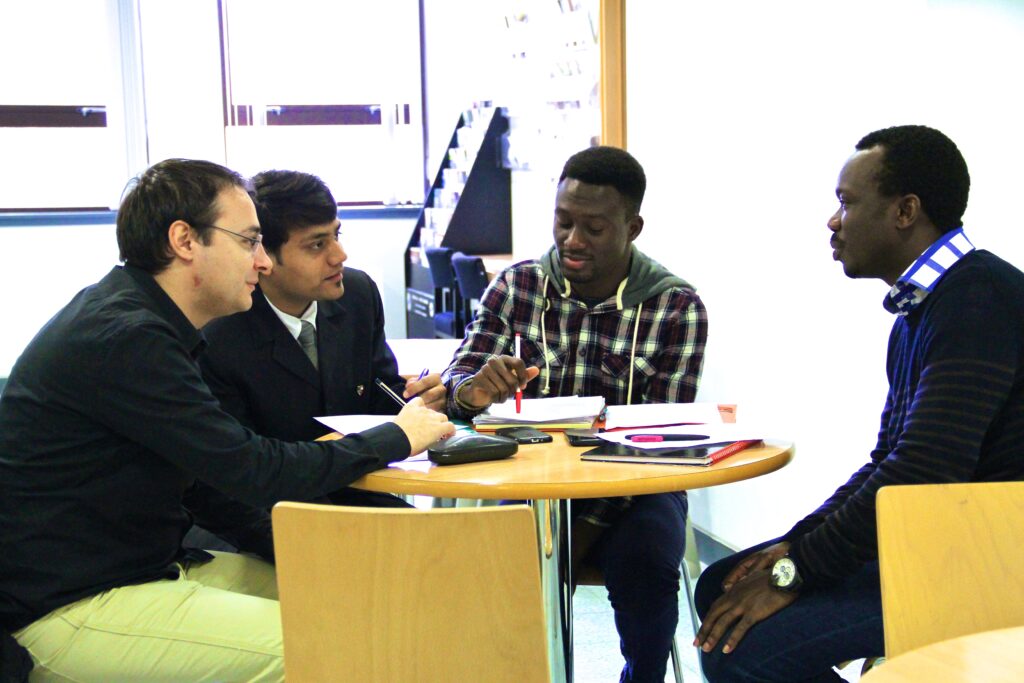 Engineering students in Aberdeen are being invited to attend a careers event held by not-for-profit organisation AFBE-UK Scotland in collaboration with Shell African Network.
The Granite City-based group, which promotes engineering as a career choice among young people from various backgrounds and under-represented groups, is running an event to help students develop the necessary skills to progress from university to industry.
Its Transition event, which will be held on Saturday, October 8 at Shell Woodbank on North Deeside Road from 10am until 5pm, is open to students from the University of Aberdeen and Robert Gordon University (RGU).
The day will feature activities geared at preparing undergraduate and postgraduate students for the world of work, including; mock interviews, assessment centres and CV reviews while a keynote address will be given by Alistair Hope, project director for Brent Decommissioning at Shell UK.
More than that, Transition gives budding engineers an opportunity to network with professionals from within the oil and gas industry who will provide a valuable insight into what is required to secure employment in the sector in what remain challenging times.
Dr Ollie Folayan, chair of AFBE-UK Scotland, said: "Our mission is to provide the engineers of tomorrow with the right tools to ensure the continued success of the oil and gas industry.
"The Transition Event aligns quite well with the vision of Shell African Network(SAN), to help promote a diverse talent pipeline of the future workforce within the Oil and Gas industry by addressing the shallow population of Black, Asian, and minority ethnic professionals within the industry" – Adam Ayinla (SAN Aberdeen Chair)
"The Transition programme has given students a vital platform where they can interact and network with professionals to gain the confidence and experience to prepare them for their careers in the industry.
"This is a fantastic opportunity for students from both of Aberdeen's great universities to come together and learn more about how to put their degrees, which they have spent so long working for, to use and build a career in their chosen field."
Registration for the Transition event is free; however, those wishing to attend must register to allow for catering arrangements to be made. Please follow the link to confirm your attendance www.afbescotland.org/events/
In addition, those attending must provide a valid ID (driver's licence/passport) on arrival at Shell Woodbank for security reasons.
AFBE-UK Scotland was established in Aberdeen in November in 2011 and is the Scottish chapter of AFBE-UK. The group is run by industry professionals who give up their own time and resources to support budding engineers and has helped more than 500 pupils and students across the city since its launch in 2011.
More than 20 events are held annually across its three programmes – Transition, NextGen and Real Projects.
For further information visit about AFBE-UK Scotland please visit www.afbe-scotland.org.uk