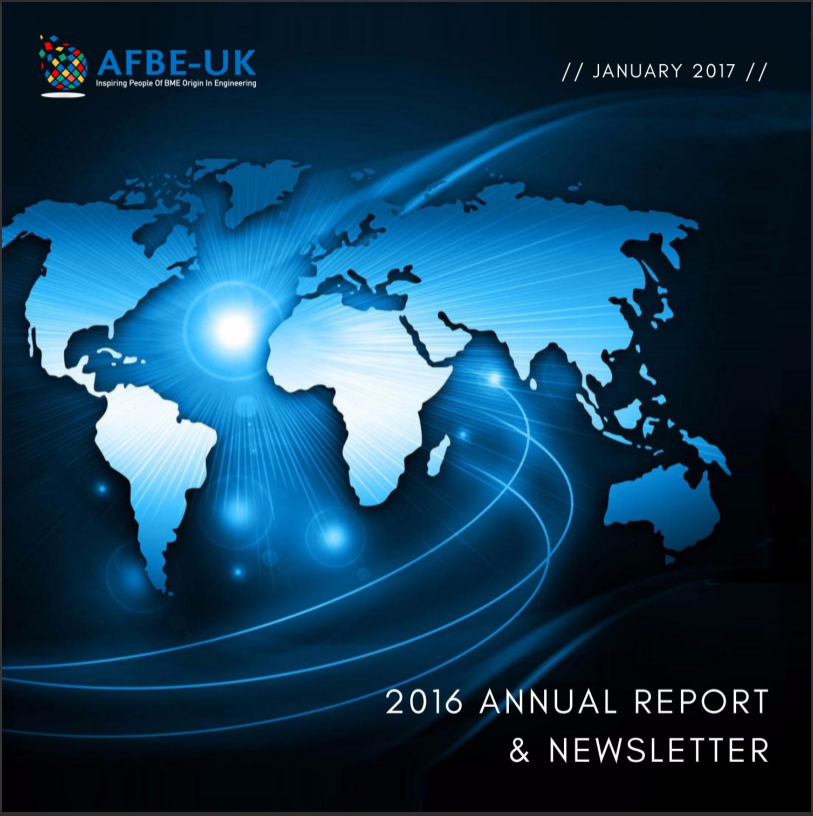 This newsletter is a celebration of AFBE-UK's achievements in a rather challenging year within the engineering industry for many. AFBE-UK Scotland celebrated its 5th year anniversary! This newsletter celebrates the remarkable impact that AFBE-UK Scotland has made and many of the articles herein are written by the AFBE-UK Scotland team. I would like to take the opportunity to congratulate Dr Ollie Folayan and his formidable AFBE-UK Scotland team.
From reaching school age young people, creating meaningful and impactful programmes to proactively ensuring engineering graduates get jobs with the engineering industry, AFBE-UK Scotland's reach and influence within the engineering industry is without doubt convincing the industry that change can happen if we work together.
In 2016, the Royal academy of Engineering's (RAEng) report on Employment outcomes of engineering graduates: key factors and diversity characteristics lists key statistics which highlight a major challenge in recruitment of ethnic minority engineering graduates. Although these findings are not new, the reports corroborate previous research by CaSE, 2014; Engineering UK, 2015; as well as recent AFBE-UK papers published in the book Engineering and Enterprise and the International Symposium for Engineering Education which map out the career paths of BME engineers from school age to management based on the real life experiences of engineers of BME origin.
AFBE-UK's cradle to the grave approach has seen many graduates from diverse backgrounds secure employment and as a recent survey showed, been highly successful in helping graduates transition successfully into industry. We hope that the engineering industry will view the RAEng's report not as an unfortunate statistic but as an invitation to engage more with ongoing programmes geared at bridging the industry skills gap such as those offered by AFBE-UK.
As an organisation run by real engineers working in the engineering industry our passion to spread the engineering message and attract more diverse talent is based on understanding the importance of providing platforms for access, exchange of information and communication between the community and the engineering industry. We aim to continue to provide organisations seeking to make a real difference with practical and measurable tools to draw from a broader and more diverse talent pool.
This newsletter introduces our new initiative aptly named "My Engineering story". My Engineering Story is an experience piece created to regularly chart the realistic experiences of engineers and engineering students from diverse backgrounds within our industry. We hope this initiative will provide our readers with realistic views of individuals working or trying to gain employment within the engineering industry. The article within this newsletter explores the experience of a young female civil engineering student at Queen's University in Belfast.
Finally, this year's AFBE Member of the Year award goes to Yinka Bankole of AFBE-UK London. Congratulations on your Award. In 2017 we hope the current drive towards increasing the diversity within our industry continues to grow. It is our hope that the articles in this newsletter will encourage you to support our mission and become a member of the AFBE-UK community.
Dr Nike Folayan
PhD MIET CEng
Chair, AFBE-UK London
View/Download the 2016 Report.