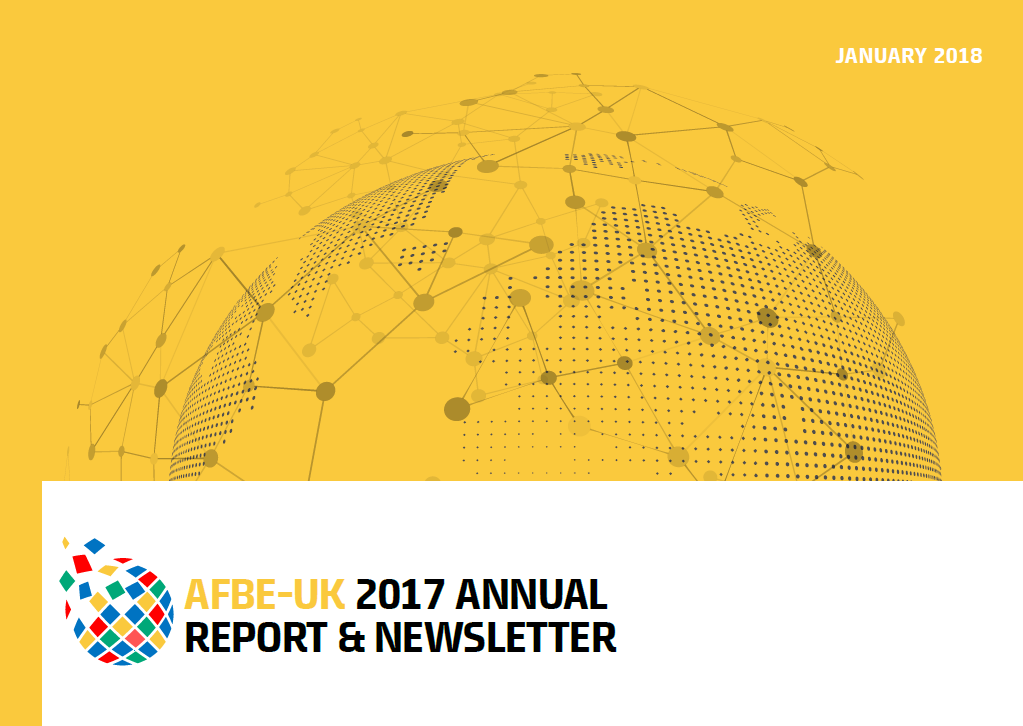 2017 has been one of AFBE's most successful years since we began in 2007. This year we celebrated AFBE with a 10th anniversary Gala attended by business leaders, politicians, engineers and friends of our fantastic organisation. AFBE-UK has evolved into a national organisation with a membership of engineering professionals across the UK and increasing relevance within the EDI community.
We have grown our network reaching and engaging with over 6000 individuals from ethnic minority communities. We set up the Making Engineering Hot! and NextGen programmes to reach out to young people from primary school to college age in 2009 and 2015 respectively. These programmes have now reached over 2000 young people across 40 schools offering numerous work placements and experience opportunities. Some of our participants now work as engineers in industry.
AFBE-UK's successful Transition programme started in Aberdeen in 2012. It provides an avenue for university students to receive sound advice from engineering professionals and prepares them for the exciting world of work. Today 70% of Transition participants are gainfully employed in engineering jobs within 12 months post-graduation.
We have partnered with more than 30 employers and institutions on our career programmes. In addition, we have published articles regarding our work in reputable journals. Our programmes have been recognised in publications on best practice by the Royal Academy of Engineering, the Chartered Institute of Highways Transportation, the Department for Transport, the Department for Business, Energy, Innovation and Skills, Aberdeen City Council and the Energy institute amongst others.
AFBE-UK has been shortlisted and won various awards including the National Diversity Awards and the Chairman's Award by the Institution of Chemical Engineers. We have also been involved in initiatives such as the Queen Elizabeth's engineering prize and the House of Commons All Party Parliamentary Engineering Group for apprenticeship. We have featured in the national and local media publications such as the Independent, Oil and Gas News and the Voice newspaper. We were part of the Africa Catalyst project supporting the gathering of statistical data on the representation of women in three African countries.
However globally, this year has also seen the rise in various polarising views and attitudes on aspects of our society; from the impact of the Brexit vote, sexual harassment in Hollywood to major security concerns in our cities (in particular Manchester and London) as well as the ever present migrant crisis.
We have watched with interest the ever increasing impact of digital technology on our world and the rise of artificial intelligence including robots and challenges with cybersecurity. There are also indications that the tide of the downturn in the Oil and Gas industry is starting to turn although it remains a challenge.
At the gala we awarded Tom Ilube (also our keynote speaker) the AFBE-UK Person of the Decade. Tom is an amazing yet humble individual. He is Chief Executive of Crossword Cybersecurity plc; a European stock market quoted Technology Company. He is ranked first in the Powerlist 2017, an annual listing of the UK's 100 most powerful people with African or Afro-Caribbean heritage.
Tom spoke about some of the challenges he faced in his career and on his pathway to becoming an entrepreneur. He discussed the key ingredients for success as a business leader. Reflecting on his talk and in line with AFBE-UK's future ambitions for the next 10 years to create the engineering entrepreneurs and business leaders of the future, AFBE-UK is launching "RoundTable": a series to inspire our professional members to progress and excel in engineering.
For us at AFBE-UK, 2018 spurs us on to continue to inspire the next generation of engineers while providing more space for growth and progress where our professional members can thrive. We will continue to invest our time and effort in engaging with the community and the engineering industry by providing programmes that equip not just tomorrow's engineers but current engineers while sharing our expertise on how the diversity challenge in Engineering can be tackled.
The success of AFBE-UK relies on enthusiasm and support of our members.
There are two individuals I would like to commend from within London; the first is Abisola Ajani. Abisola joined us in 2016 as the student representative and in 2017 took on the role of Assistant Events Coordinator. Abisola led from the front setting up meetings, attending conferences not just in London but outside, manning exhibition stands, organising events and making sure our gala event was successful. On behalf of AFBE-UK's board we are very grateful for the commitment she has shown and long may it continue. The second commendation this year goes to our very own Maddie Osei-Baffoe who worked tirelessly for the success of the gala event and attended nearly all events from schools outreach programmes to Transition events in London.
This year the AFBE-UK Member of the Year award goes to Kasi Usani of AFBE-UK Scotland. Congratulations on your Award. To find out more about Kasi read our Member of Year article in this newsletter.
In 2018 it is our desire that our industry continues to push the boundaries that create a more inclusive workforce. It is our hope that the articles in this Newsletter will encourage you to support our mission and become a member of the AFBE-UK community.
We are also grateful to all our 2017 Gala sponsors for making amazing happen. Arup, WSP, Ilesha Charitable Trust, Association for Consultancy and Engineering (ACE), Intalock Oil and Gas, Risktec TUV, Royal Academy of Engineering, De Montfort University, London South Bank University and BAME Apprenticeship Alliance.
Dr Nike Folayan
PhD MIET CEng
Chair, AFBE-UK London
View/Download the 2017 Report.