AFBE-UK Scotland is absolutely delighted to announce that CNR International has recently become the major sponsor of AFBE-UK Scotland's NextGen programme.
CNR International is supporting AFBE-UK to engineer a better world by inspiring, informing and influencing our members, engineers and technicians, and all those who are touched by, or touch, the work of engineers.
CNR International recently launched an equality, diversity and inclusion forum, driven by strong engagement with its staff, holding a launch event in March to showcase the work of various voluntary diversity groups such AFBE-UK, AXIS Network and Four Pillars.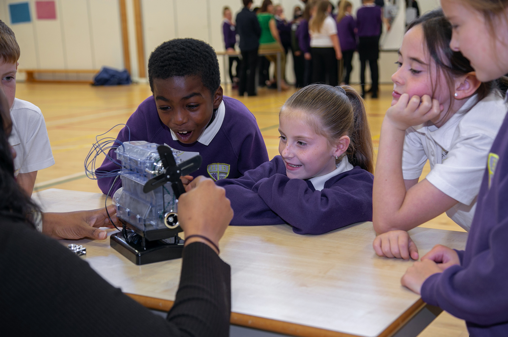 Of the partnership Barry Duncan Vice President, Finance, CNR International stated:
"It was great meeting Ollie and his team and learning more about AFBE-UK and particularly the NextGen programme. We're delighted to help support this initiative, which is perfectly aligned with our core value of being an outstanding corporate citizen, and also with the goals of our EDI Forum. CNRI's approach to community investment is underpinned by building and growing a long-term relationship with organisations we support. To this end, we look forward to a long relationship with AFBE-UK, Ollie and his team, and making a real difference in improving diversity in our industry.
Given that the UK is currently experiencing a skills shortage; it is key that we do more to engage with the widest range of people possible to help address the shortage and give as many people as possible an opportunity to embark upon an incredible career. Who know what engineering and technological breakthroughs that we are missing out on by simply not engaging with a wider demographic."
Last year CNR International supported the AFBE-UK Scotland's gala which based on the theme The Future of the UK oil and Gas Industry. This keynote address was given by Deirdre Michie OBE (CEO, Oil and Gas UK).
AFBE-UK Scotland's School Outreach Manager Dr Urenna Adegbotolu stated:
"We look forward to working with CNR International in promoting STEM careers to young people. The NextGen Programme will greatly benefit from the vast network of engineers wanting to mentor and volunteer. NextGen has been invited to more than 12 schools this year and we look forward to helping pupils in the Aberdeen area and beyond."
AFBE-UK Scotland would like to welcome CNR International and looks forward to working together with the organisation and its staff on several initiatives in addition to their involvement with the NextGen campaign.