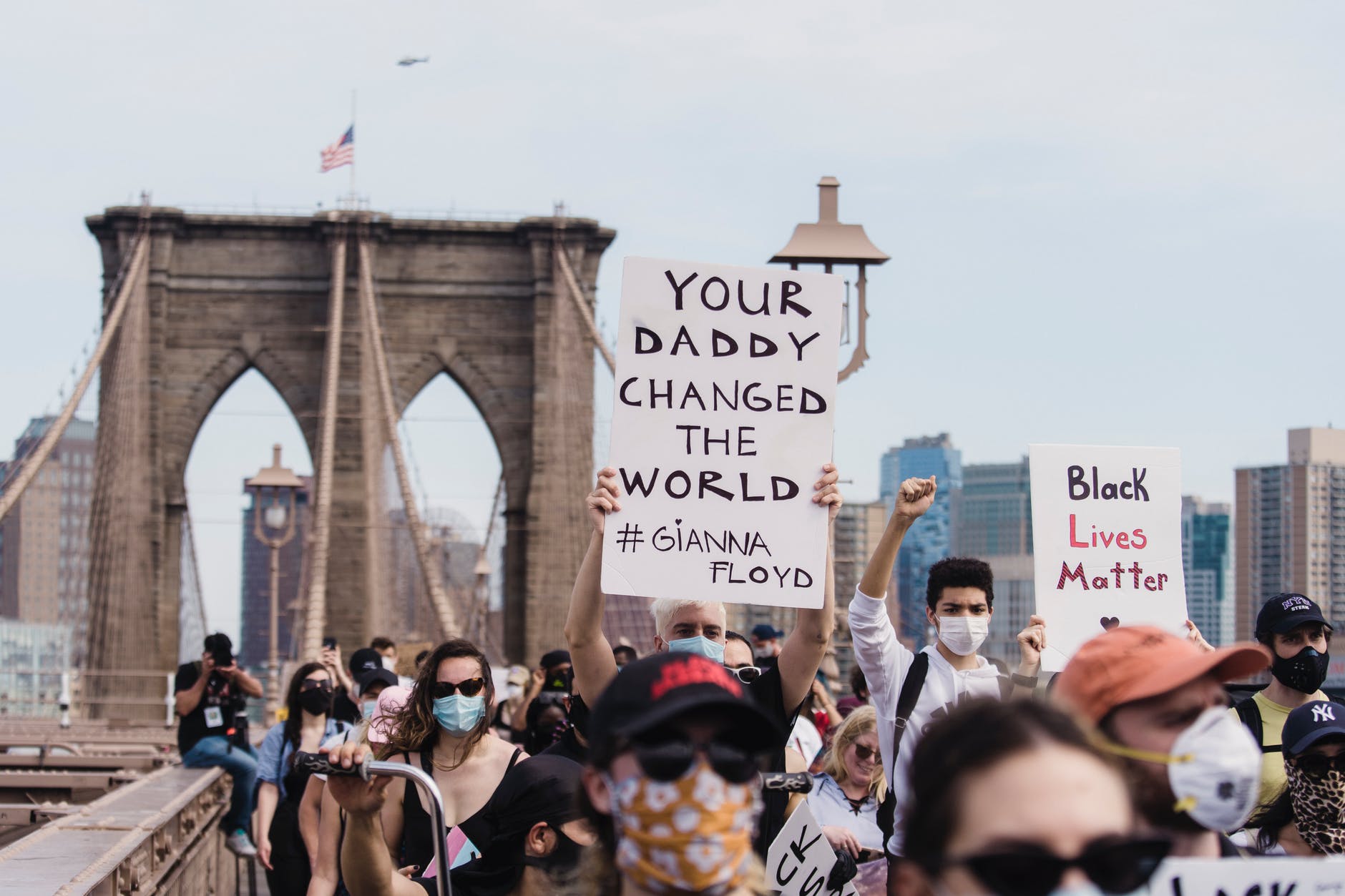 It was the moment in 2020 that brought the world to tears. A moment that brought into the open, conversations that were hitherto had behind closed doors. We watched a man die under the knee of a police officer and we were saddened, appalled, and outraged. Many miles from Minnesota many of us in the global ethnic majority saw in that image, the suffocating effect of systemic racism.
The fact that we heaved a sigh of relief when the verdict on April 20th, 2021 declared the police officer Derek Chauvin guilty of a murder that was captured by the teenager Darnella Frazier is in itself an indictment on an oppressive system that has not always abided by the principles of natural justice. This was after all the first time in history that a law enforcement officer in the state of Minnesota had ever been tried by a jury and found wanting. More significant (for us in the UK) was the discourse that followed this tragedy. This was our moment to share the reality of their daily lived experiences. Many spoke up, others doubtful that the black squares posted and acknowledgement that Black Lives Matter were coming from an honest place, remained reticent. They feared that it was little more than performative messaging designed to chime with the times.
But like most events, the real change was happening on the shop floor, ordinary people speaking to colleagues and supporting their causes. A strong sense of allyship differentiated this moment from campaigns that had gone before and that desire has continued.
So one year on from May 25th, 2020, where are we in the engineering sector?
There is no doubt that many people have been on a journey, many have read books by Reni Eddo-Lodge, Akala and Ibram X Kendi, terms such as microaggression, gaslighting, intersectionality and even systemic racism have become regular parts of our lexicon. AFBE-UK has seen an unprecedented increase in the number of our corporations joining our membership including companies like easyJet, Amazon, the Royal Air Force, Mercedes F1 (Figure 1).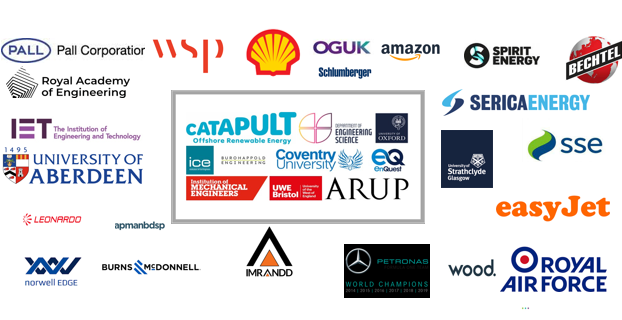 Others have taken a less favourable view of the campaigns with 55% of UK adults believing that the BLM protests that took place in big cities but also in the Shetland Islands and the Isle of Wight in 2020 have also increased racial tensions.
Those who accept the premise of systemic racism and have participated in the conversation, are also at a crossroads, do they lapse into passivity or do they facilitate and support the enactment of policies and procedures that lead to change?
We have all been on the calls and we have heard the conversations about the need for more conversations, all the while ignoring the elephant in the room i.e., after all of that activist rhetoric by company executives and diversity experts, what tangible change has actually happened?

This is a pertinent question because for all of our activity, the landscape still looks the same. According to EngineeringUK , black pupils at secondary schools are still 2.5 times more likely to be misallocated to a lower set in maths than white pupils. In this report it is stated that despite making up 30% of entrants into engineering degree courses there is a systemic issue within the education system and around the degree attainment gap.
We are still in a place where the FTSE 100 has zero black executives, black employees in the oil and gas sector are tied with disabled people in scoring lowest of any community in the sector in the diversity and inclusion index (see Figure 2).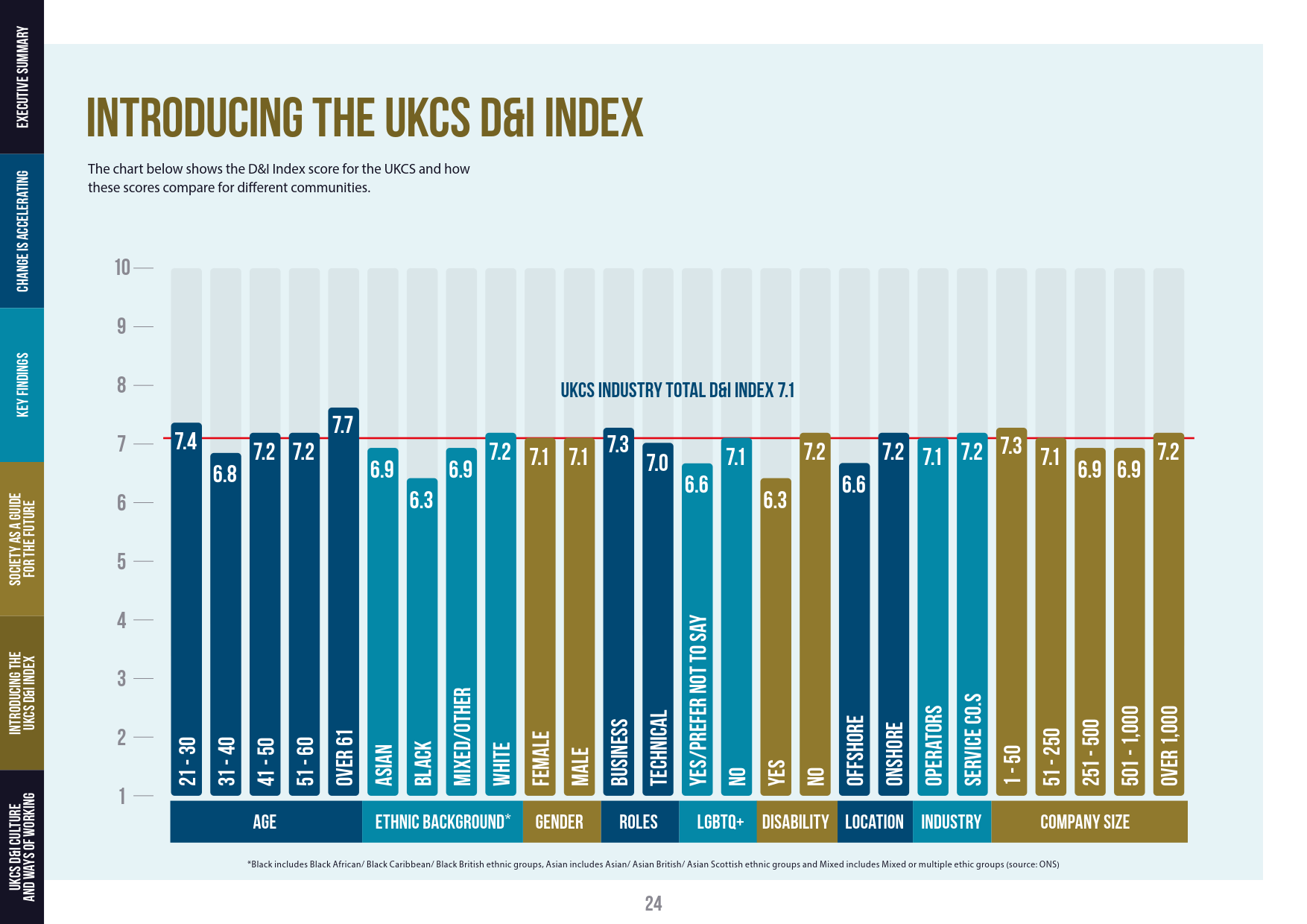 Black women are still 4 times more likely to die in childbirth, black men are still 9 times more likely to be stopped and searched by police and work by Prof Alan Manning of the London School of Economics (LSE) showed that after adjusting for personal characteristics such as age, qualifications and family status, there was "no evidence of pay gaps being smaller than they were 25 years ago" (see Figure 3) for Black, Pakistani and Bangladeshi employees. Manning surmised that while the ethnic penalties for some groups had improved over time, "the overriding impression is of stasis".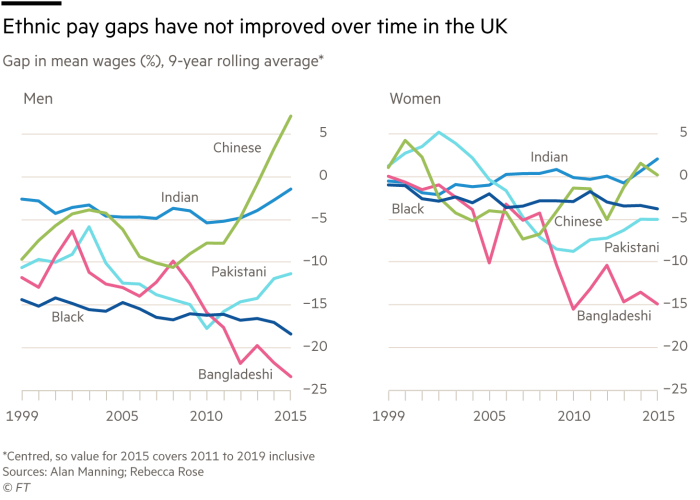 Analysis by the guardian showed that unemployment rates for young black British people have risen disproportionately during the Covid pandemic with more than 40% unemployed – three times worse than white workers of the same age (see Figure 4).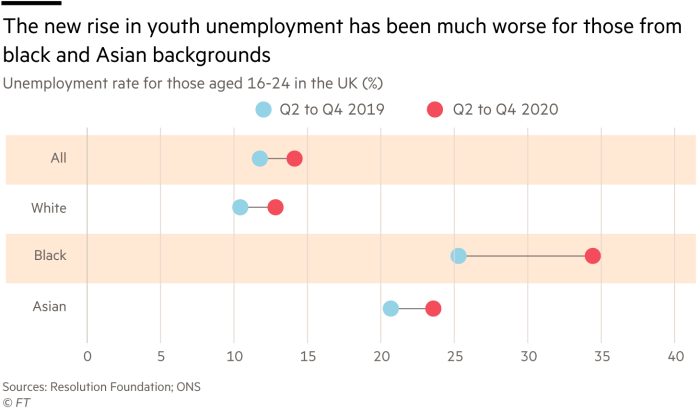 This is the picture in 2021.
We need a change in the landscape, a change in pay gap for many ethnic minority employees, change in recruitment where applicants with ethnic sounding names still have to send out 80% more applications to get a similar call back rate to white applicants, change at leadership level and a change in work cultures; our companies must reflect the communities we work in. Until this happens, our activity, rhetoric, and strategizing amounts to what the civil rights campaigner Angela Davis described as the "difference that doesn't make a difference".
To ethnic minorities working in our sector, let us make the most of the current openness and fight for fairness and equality for all. Let us remember the words of Martin Luther King Junior "Injustice anywhere is a threat to justice everywhere. We are caught in an inescapable network of mutuality, tied in a single garment of destiny. Whatever affects one directly, affects all indirectly."
To our allies, we thank you and ask for your continued support. Keep being empathetic and lending an ear but be aware that there is a price to allyship; allyship is not a badge, it is a battle scar.
To our leaders we ask, after all is said and done, what will you have done to make that moment in 2020 count for more than words?