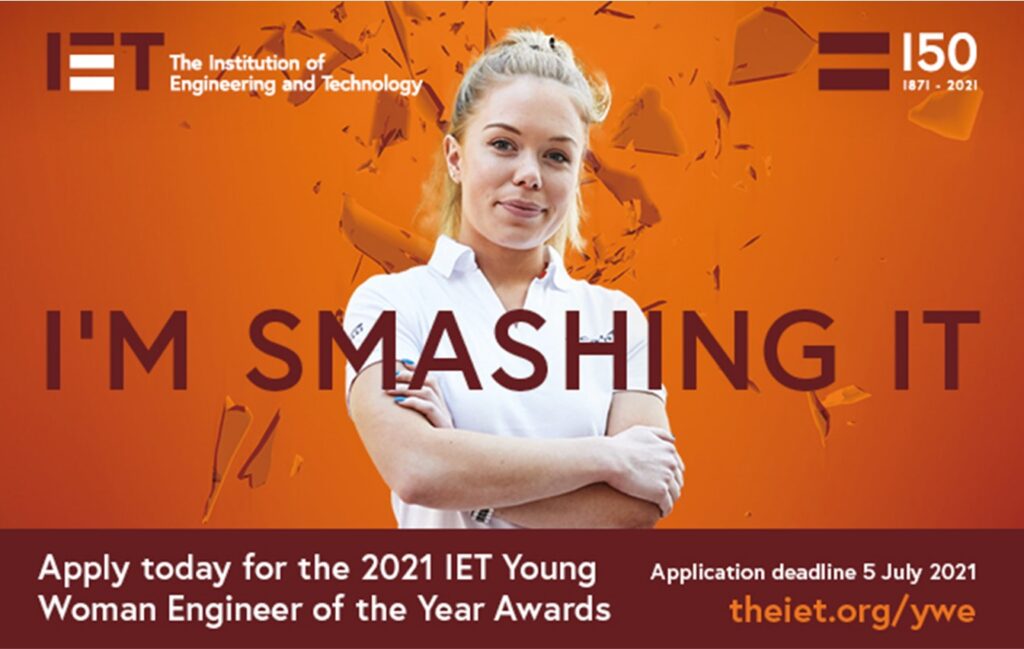 Ella Podmore, 2020 IET Young Woman Engineer of the Year Award's winner, is a woman smashing stereotypes, smashing barriers and smashing the world of STEM.
These awards celebrate the thousands of women engineers doing ground-breaking work and paving the way for the STEM superstars of the future.
If you're a woman who is working in a STEM role and smashing it at what you do, apply for the 2021 Young Woman Engineer of the Year Awards today!
There are a variety of awards to recognise a broad range of talented and brilliant young women engineers, and an award for men or women who are championing gender diversity.
The IET Young Woman Engineer (YWE) of the Year
The Mary George Memorial Prize for Apprentices
The Women's Engineering Society (WES) Prize
YWE Gender Diversity Ambassador Award
Deadline for application is 5th July, 2021
Take a look at IET's website for the criteria and how to apply.