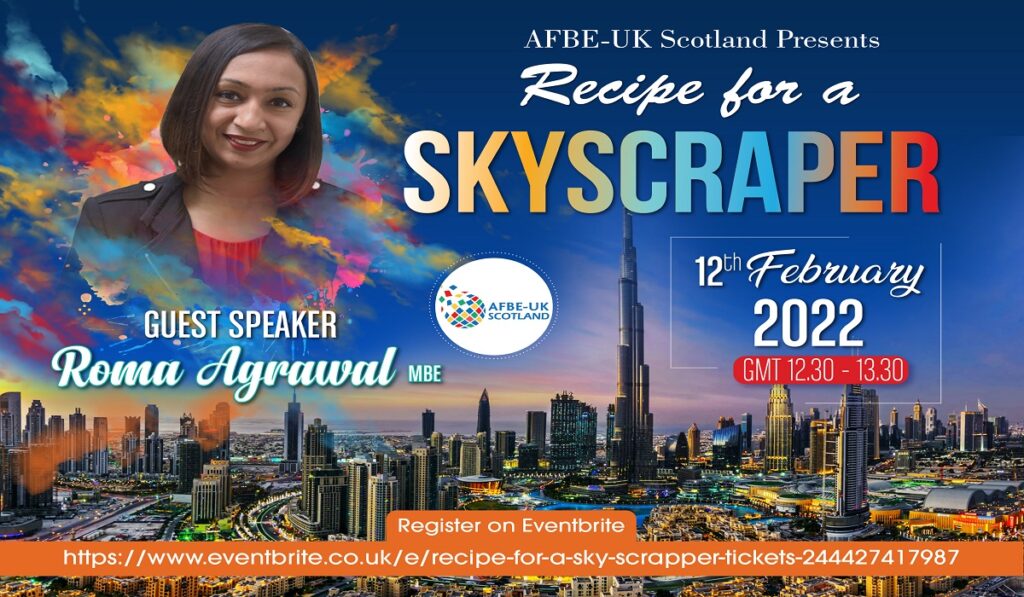 In this episode, structural engineer and author of 'Built, the Hidden Stories Behind our Structures', Roma Agrawal, will bring you a step-by-step guide on how to build a skyscraper.
Roma will discuss the engineering, creativity and philosophy of sky scrapers and their designers.
Don't try to build a skyscraper yourself without listening to this first.
About the Speaker
Roma Agrawal MBE is an award-winning engineer, author and broadcaster. From footbridges and sculptures, to train stations and skyscrapers – including The Shard – she has left an indelible mark on London's landscape. She is a tireless promoter of engineering and technical careers to young people, particularly under-represented groups such as women. As an engineering story-teller, she presents documentaries, hosts podcast Building Stories, and is now excited to be writing her third book about engineering, Nuts & Bolts, which will be out in 2023. Her first book Built was published to glowing reviews in 2018, and she also has a children's book out this year.
Register on Eventbrite using this link:
https://www.eventbrite.co.uk/e/recipe-for-a-skyscraper-tickets-244427417987