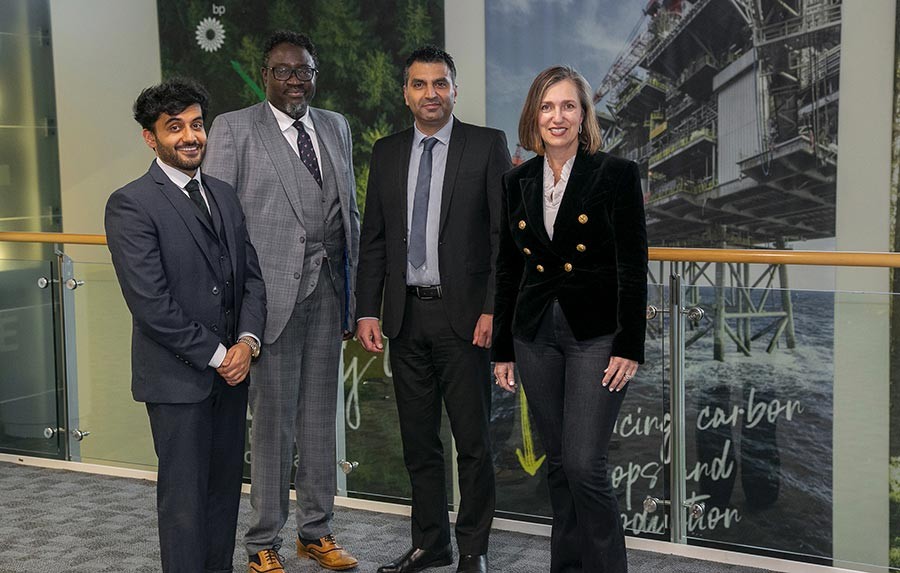 AFBE Uk is excited to announce a partnership with a world-leading organization BP, we will work closely with BP to support its diversity and inclusion approach with a particular focus on its recruitment strategy and progression of ethnic minority staff into leadership positions.
Ollie Folayan, co-founder of AFBE-UK said: "It is an honour for AFBE-UK to have entered into a strategic partnership with a globally renowned organisation such as BP. Employees of bp have been part of our journey since we started our work. It's great to make the relationship formal. We are very much looking forward to working with the bp team as they continue to develop their diversity and inclusion strategy. bp's UK framework for action on racial injustice has been exemplary. This is a fantastic partnership and one where both parties have a key role to play to help achieve its diversity and inclusion goals."
Dushyant Sharma, Vice President Transformation of BP, said: "We're delighted to be signing this agreement with AFBE to help us drive our DE&I ambitions. While BP has made good progress by recording and publishing data, there is still work to do in order for the company to be more reflective of the society in which we live. We are committed to continually improving, and AFBE is absolutely the right organisation to help us achieve that."
Kerry Griffith, DE&I Consultant Eastern Hemisphere of BP, added: "Entering into this agreement with AFBE is a major step towards supporting our UK framework for action ambitions. The mutual benefits are plain to see in terms of accessing the available talent in the market. Fewer than 10% of UK engineers are from an ethnic minority background despite representing a near-30% of university graduates. This partnership will help broaden access to the opportunities available and help boost representation within the industry."
AFBE-UK was founded in London in 2007 and it's social enterprise also provides mentoring programmes to support young people from under-represented groups. This includes its school programme 'NextGen', where industry leaders and professionals give advice to pupils through engaging events; Transition, where industry leaders help aspiring engineering professionals to enter the job market; and Real Projects, where industry professionals share their knowledge and expertise with students and recent graduates. Events have been held in Aberdeen, Dundee, Edinburgh and Glasgow, Leeds, London and other major cities in the UK.