UPCOMING EVENTS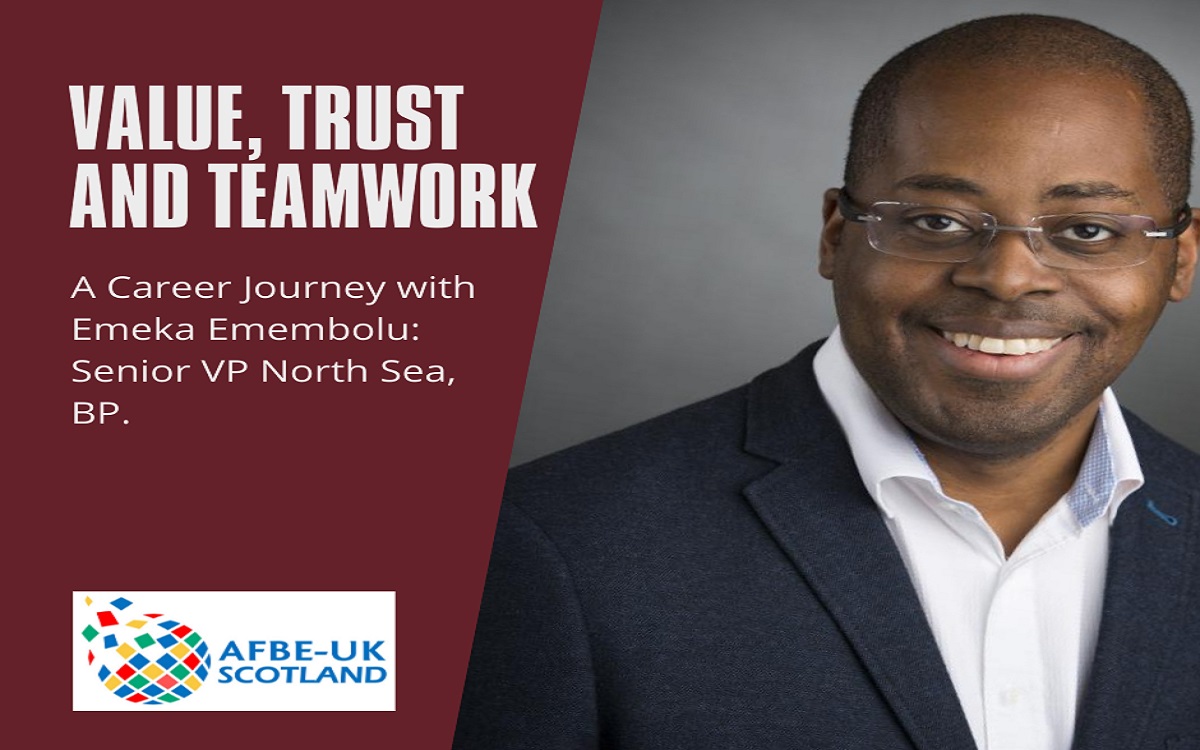 Join us at the AFBE Leadership programme as Dr Roy Bitrus hosts Emeka Emembolu – Senior Vice President, BP North Sea Region.
The underrepresentation of people of colour is well known in industries, and here we have a unique opportunity to discuss with Emeka, the most senior black executive in BP.
We would explore his early life and long term career progression in BP to date, exploring his leadership qualities and skills, the challenges he faced and most importantly the support structure he had. We would also discuss issues around value, trust and teamwork in a corporate setting and how he used these traits to progress in his career.
PAST EVENTS
Dear AFBE members,
please join us at our Start of the Year Dinner!
Venue: Chaophraya Aberdeen
Date: 10/01/2020
Time: 6:30 PM
Please kindly inform one of our team if you're planning to attend.