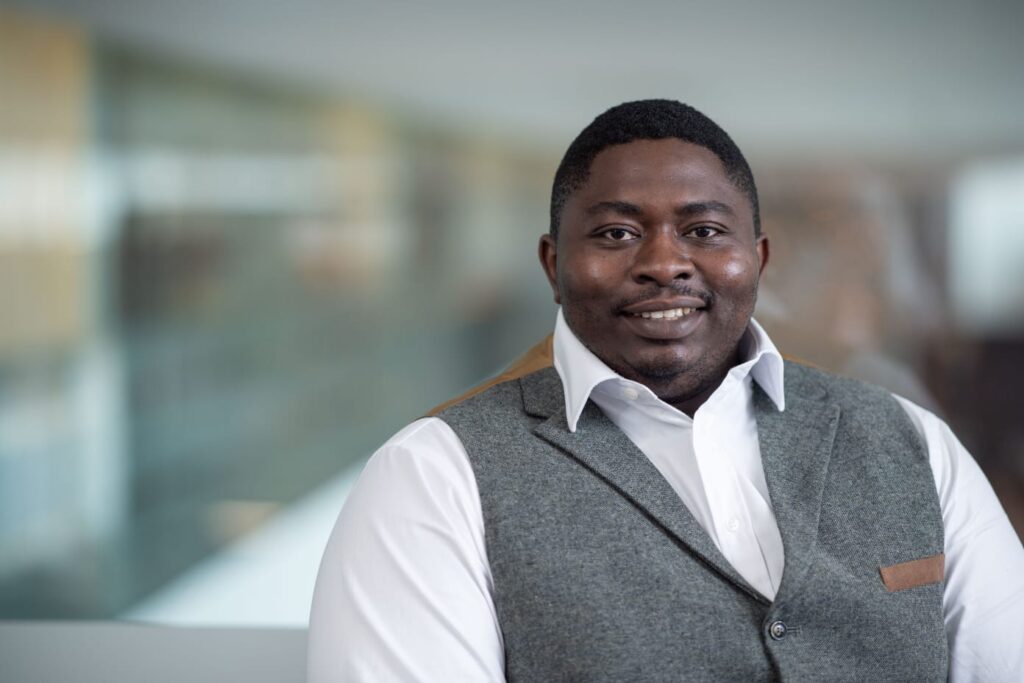 Diversity and inclusion organisation AFBE-UK Scotland has successfully run its first senior leadership programme to help ethnic minority professionals progress into leadership roles.
The virtual programme ran for 10 weeks from April to July and was delivered through a series of sessions aimed at unearthing the barriers to career progression and charting a path into leadership. The sessions delivered covered a range of topics including communication; unconscious bias; negotiation; limiting behaviours; calling out and buddying up; role models; coaching and mentoring.
The programme selected eight professionals – Obo Idornigie, vice president of Welligence Energy Analytics; Anna Moyo, senior approval engineer at DNV; Lesley Jonas-Nartey, senior managing consultant at IBM; Stephanie Okoye, senior corrosion engineer at Vysus Group; Nike Amiaka, head of operational risk at Gore Street Capital; Yaza Kaluwa Kara, head of innovation, partnerships and agile project office at Stanbic Bank Zambia; Folarin Tubi, infrastructure consultant at Endava and Moses Onwuzurike, project lead at Dubit.
AFBE-UK Scotland leadership coordinator Dr Roy Bitrus, who leads the Transcend programme, had been working on the training course for over two years prior to its start date.
He said: "It is a great joy to see a project that started as a conversation with AFBE-UK Scotland chairman Dr Ollie Folayan in 2019 come to fruition. It has been nothing but rewarding. "Participants have had a safe space to speak up and learn from collective experience of others and from carefully curated content aimed to inspire effective leadership amongst ourselves.
"We aim to roll out the Transcend programme to companies and organisations soon to help train and inspire technical professionals to be effective leaders and promote diversity at management and executive levels."
Due to the success of the first programme, there are plans in place to run the Transcend programme in collaboration with companies and organisations going forward. Details to be announced in due course.
Moses Onwuzurike, project lead at Dubit, said: "The Transcend training programme had clear learning objectives and the delivery style was very engaging. I have started applying what I learned and can already see a better version of me. Before attending Transcend, I had this mindset of people of colour having a career ceiling in the UK, but now I believe that one can achieve any executive management career goal by demonstrating great leadership skills which the programme covered in abundance.
"I would strongly recommend any aspiring leader to make time to attend the Transcend leadership programme and learn new skills that will help them to grow in their careers."
Obo Idornigie, vice president of Welligence Energy Analytics, said: "Transcend is relevant for people of colour because the modules are carefully tailored to help BAME individuals navigate the corporate ladder and gain the requisite skills to excel in a multicultural environment. Most importantly, the opportunity to share experiences with other people on similar journeys is crucial.
"From a coaching perspective, I think I have picked up some skills on how to guide my team and people who work with me to excel in their roles, while also delivering our objectives as a team. I am also excited about working with my assigned mentor and I'm hoping to get some good tips on how to progress on my non-executive journey. I will recommend this course to aspiring leaders and have already mentioned it to a couple of people, who I believe will benefit from it."
Stephanie Okoye, a senior corrosion engineer at Vysus Group, said: "There's a general belief that the glass ceiling is the invisible barrier that keeps the people of colour from advancing in their careers and onto leadership positions but it's not just that. This training exposes the other invisible barriers that hold the people of colour down from rising up to reach and break the glass ceiling.
"The modules from A-Z are absolutely relevant and important, especially when it comes to our belief system. No one lights a candle and puts it under the table. This training is a light and it must be put on top of a table where it will illuminate all of the people of colour aspiring to be leaders."
Transcend aims to inspire, engage and equip professionals of minority ethnic origin with the tools they need to progress into corporate leadership roles. Transcend is designed for individuals with over 10 years experience in senior and lead engineering roles in their organisation to progress to high-level management and executive positions.
For more information about the next Transcend programme – Cohort 2, please contact Roy Bitrus: leadersprogramme@afbescotland.org